CONTACT INFORMATION

I'm not very good at telepathy... so
the best way to contact me is through email:
lydiaburris@gmail.com
Also, send some love to my public studio through snail mail:
Lydia Burris
212 West 10th Street, suite A-250
Indianapolis, IN 46202
*Sign up for Lydia's Art Mailing List!*
Check me out on the Stutz website! ~link~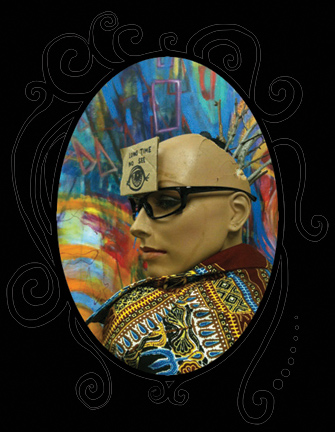 ALSO, WRITE TO MY MANNEQUIN BRUNHILDEGARD.
She hijacked my website in December trying to reach out to the world. She's pretty determined!
See her little corner of my site. ---> Brunhildegard LIVES!
---